RHINO RACK OCTOBER 2019 UPDATE
As of October 2019, Rhino released an updated model for the platform rack. As to the date of this article, there is no differential in the product description or product name identifying new and old rack systems so below we have done a side by side for comparison.
As displayed, the rack on the left is the updated platform that has a slightly thicker side and front which now includes a channel. This extra thickness in the front renders our existing brackets to suit incompatible with the newer design without modification.
As we are aware of the changes, we are currently working on a solution that will be available in March of this year. The new bracket will be an out of the box for the new design maintaining the same functionality of the current bracket.
If you still have any questions regarding the rack that is fitted and compatibility with our products, don't hesitate to get in touch.
4 / 5 PLANK VERSION 1 INSTALLATION
Once all the hardware fitting has been completed, check out our Roof Wiring guide.
1. Set out all components and familiarise yourself with contents.

2. Measure length and height of lightbar to determine approximate plank and position the light will be mounted (forward mount or under mount) (Forward mount bracket)
2a. If using forward mount plates, assemble included M8x18mm button head bolt through side plate into the main bracket and affix flat washer and nylock nut on the back and tighten to sufficient torque.
4 PLANK RHINO RACK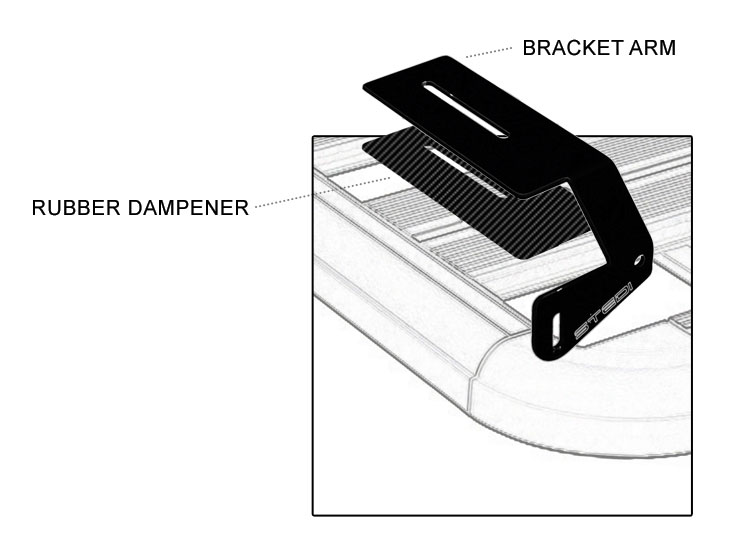 5 PLANK RHINO RACK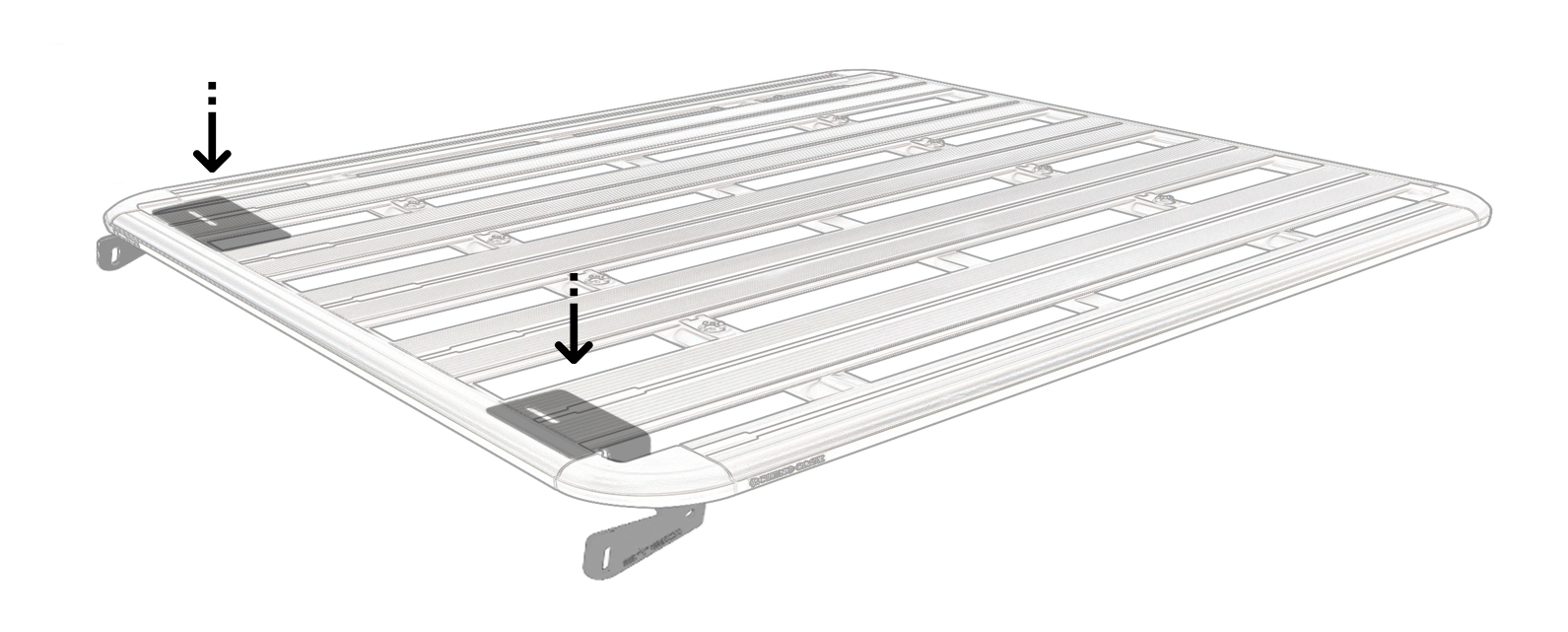 3. Assemble one M8x20mm, spring and flat washer through a slotted hole in the top plate and rubber dampener and loosely attach rectangle channel nut (a couple of threads will be sufficient). Offer assembled bracket to appropriate plank, lining up channel nut, and slide forward and finger tighten. Alternatively, position channel nut into the 'C' channel of the platform and place bracket over this and affix with the M8 button head, spring, and flat washer.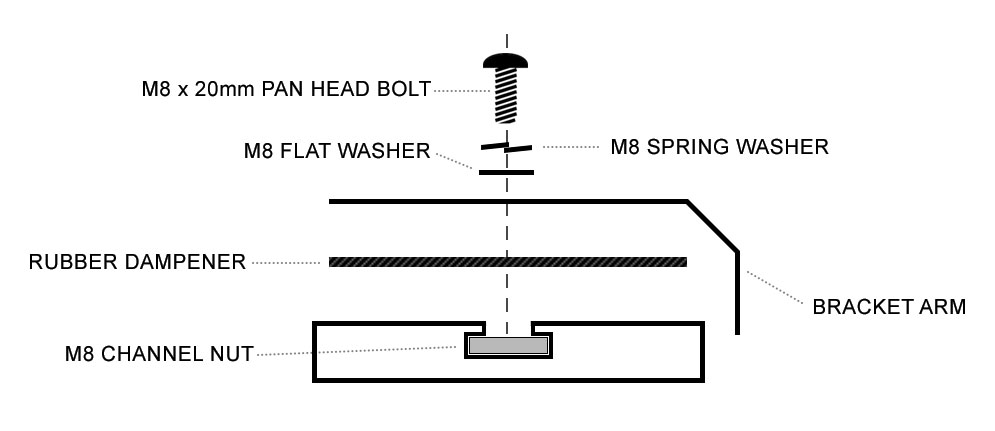 4. With the help of a friend, offer light bar to bracket and use the hardware supplied with the light bar to fasten into the Roof rack bracket.
5. Carefully align the two brackets and light bar to sit symmetrically on the roof rack and tighten.
6. Once the light bar is wired up, head out to your favorite dark location and aim the light bar and torque down tightly. (Refer to Roof Light Bar wiring instructions for methods of installation)

Good to know: Our main mounting arms of our Rhino bracket has intentionally been designed to be 1mm undersized. A small amount of pressure will need to be applied to push the bracket down on the upper plank to then secure the channel nut. This pre-loads the bracket with tension which in turn eliminates any prospect for vibration on installing.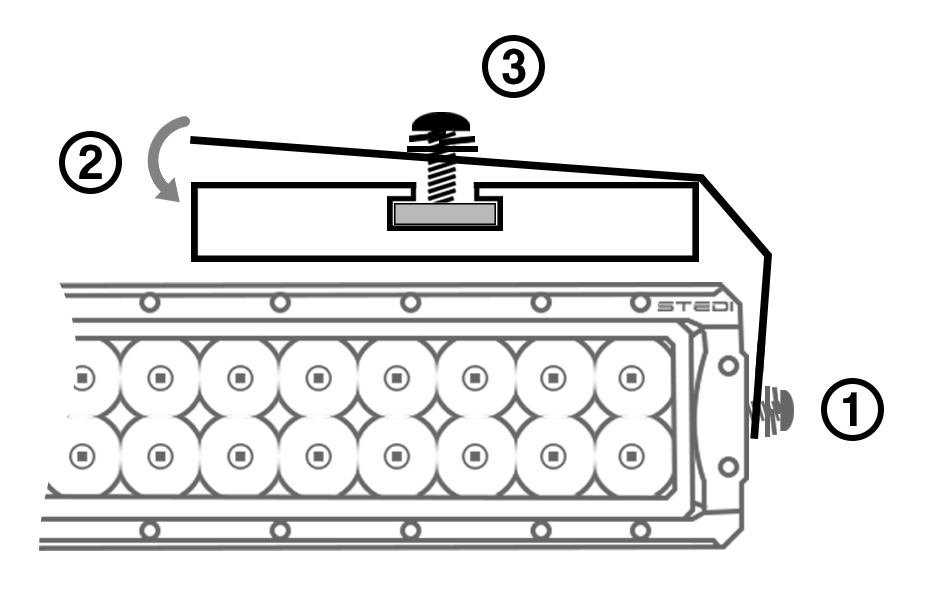 1. Insert channel nut & loosely fit the light bar to the bracket arm.
2. Apply pressure to the bracket arm pushing down on the top plate.
3. Insert the bolt into channel nut whilst still applying pressure to bracket arm.
Note: In order to mount a Curved series ST2K bar, you will only be able to mount it underneath the rack. A minimum height of 90mm will be required to do this. There are two ways to mount this bracket to suit the curved light. See below.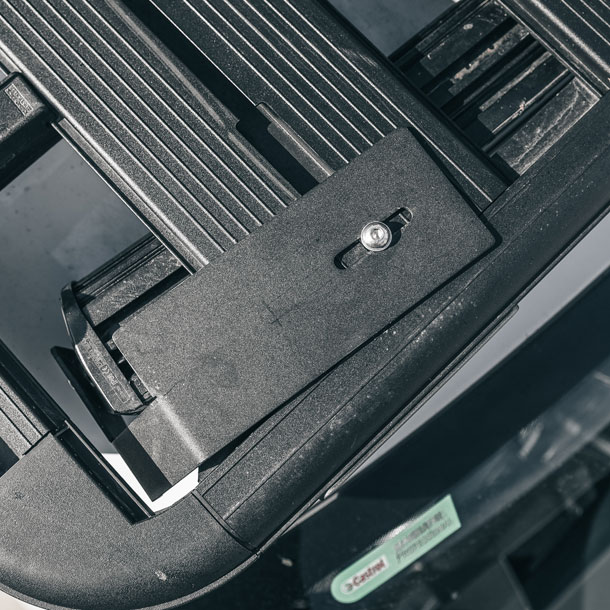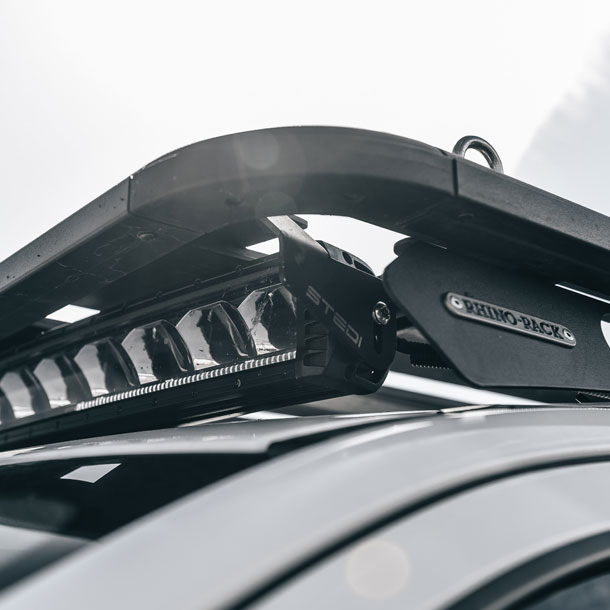 EXTENSION PLATES